2023 Platinum Coast Orchid Show
---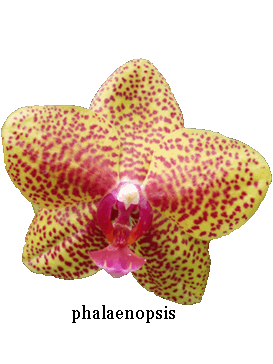 Event:
Platinum Coast Orchid Society 58th Annual Orchid Show
Date/Time:

May 5, 9am-5pm
May 6, 9am-5pm
May 7 9am-4pm

Location:

Kiwanis Island Park Gymnasium and Annex
951 Kiwanis Island Park Road, Merritt Island, FL 32952
(Off SR 520, Merritt Island Causeway, East of Merritt Square Mall)

Admission:
$5.00 (free parking)
---
The 2023 Show Theme is Orchid Fantasy.
This annual event is held in the air-conditioned Kiwanis Island Park Gymnasium and Annex. It is one of the larger orchid shows held each year in the state of Florida. The Show has been enormously successful and this year promises to be even better.
Orchid Vendors confirmed as of March 1, 2023:
Accent Orchids, St. Petersburg, FL
Bredren Orchids, Plymouth, FL
Krull Smith, Apopka, FL
Orchid Trail, Merritt Island, FL
Orchids in Bloom, Mt. Plymouth, FL
Orchis Floriculturing, Inc., Taiwan
Ritter Tropic 1 Orchids, Kissimmee, FL
Smiley's Orchids & Greenery, Clermont, FL
So Orchids, Lakeland, FL
Other Vendors:
Hick's Orchid Supplies, Orlando, FL
Orchid Societies:
Central Florida Orchid Society
Volusia County Orchid Society
Registration of orchids for judging takes place on Thursday, May 4th from 10am to 3pm. Plants must be free of pests and may not be removed from the show until 4pm on Sun., May 7th.
Admission includes these classes on Saturday, May 5, 2023:
10:00 AM - Growing Scented Orchids
1:00 PM - Phalaenopsis
2:00 PM - Orchids of Thailand
The show will feature informative lectures and spectacular orchid exhibits created by commercial growers and amateur exhibitors. Commercial growers in attendance will have thousands of orchid plants for sale to the general public. Some of the growers are from the immediate area, while others are from throughout Florida, and the world. A courtesy booth will be staffed by members of the Society to dispense orchid growing information, advice and assistance to the attending public. There will be frequent drawings for beautiful orchid plants and other prizes throughout the duration of the Show. A wide range of orchid growing supplies will also be available for sale to the public. The show is an American Orchid Society (AOS) judged event. Worthy entries in the show will receive certificates or AOS awards.

The Platinum Coast Orchid Society is pleased to announce, once again, that a portion of the proceeds will benefit The Candlelighters of Brevard, Inc., a non-profit organization dedicated to providing emotional and financial support to children with cancer and their families. The Society considers it a distinct honor and privilege to assist this worthy cause and sincerely hopes the public will attend this beautiful orchid show and help make the event a tremendous success.
Photos from 2022 Show