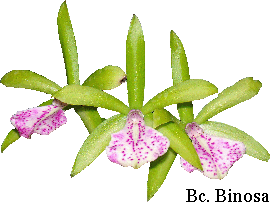 Welcome to the Platinum Coast Orchid Society
---
The Platinum Coast Orchid Society, a non-profit organization, was founded and became a chartered affiliate of The American Orchid Society in 1956. Our purpose is to promote conservation of orchids and to grow them for personal enjoyment and satisfaction. We are located in central Florida in the Merritt Island / Cocoa / Cocoa Beach area. It is commonly proclaimed that 'Everyone can grow orchids'. Members of the Platinum Coast Orchid Society not only believe in that claim, but strive to help each other and new members to make it a reality. In fact, the Society was founded for anyone who has an interest in the study, development, enjoyment and use of the orchidaceae.
The 2023 Orchid Show is May 5-7 2023 in Merritt Island. Read more here.
Anyone interested is cordially invited to join us. Whether you are a virtual newcomer or an accomplished orchid grower, we will welcome you and make you a valued member. Our dues are $15 per year. Please feel free to attend one of our meetings as a guest. For more information, just call any of our Board or Committee members.
Join PCOS